Dear Visitors
Me, Hannelore Royer and my children Lucas, Lisa and Eva-Maria, give you a warm welcome to our Waldschlössl Home.
Me and my husband Hans Peter Royer opened the Breakfast guest house in 1989. In the summer of 2013 my husband passed away due to a fatal accident. This quote from Him expresses what we as a Family are convinced of "As Christians we are not always safe and kept from harm, but we have an eternal assurance."
This assurance is the joy and the strength with which we want to continue to run our Waldschlössl Home and we look forward to your visit.
Your Royer Family
sermons from my husband Hans Peter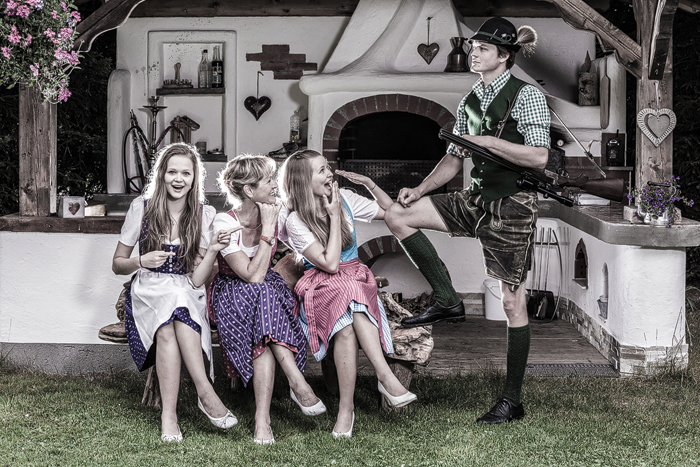 Eva, Hannelore, Lisa and Lucas Royer in front of the barbecue hut at Waldschoessl's